Modern Slavery: breaking the chains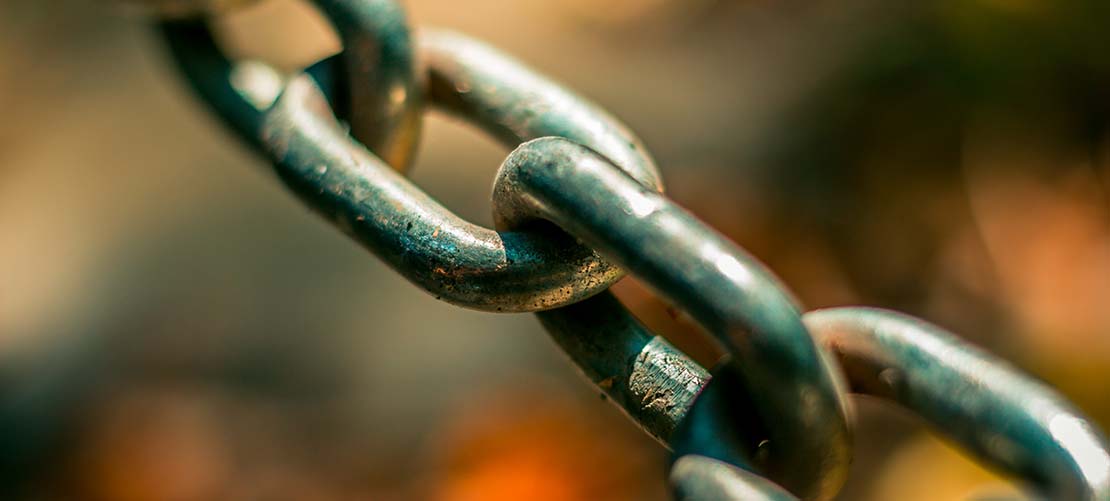 Much has been written in recent months about the scourge of forced labour. In July 2020, the US Department of Commerce's Bureau of Industry and Security ("BIS") placed a number of Chinese companies on the Entity List for engaging in activities contrary to the foreign policy interests of the United States through the practice of forced labour involving members of the Muslim minority groups in the Xinjiang Uighur Autonomous Region. Then earlier this month, Dominic Raab, the UK Foreign Secretary, announced a series of measures designed to ensure that no UK companies allow the use of forced labour from Xinjiang province in their supply chain. He has promised a strengthening of the Modern Slavery Act 2015, including the imposition of fines on firms that do not show due diligence in cleaning up their supply chains.
Global Slavery Index has identified forced labour risks involving products as diverse as cotton, bricks, coal, fish, nuts, cocoa, diamonds and gold, amongst a range of other products, involving in excess of 30 source countries worldwide. Forced labour is therefore very much a global problem but it is also a domestic one. The fashion retailer, Boohoo, has faced allegations of modern slavery in its supply chain arising in connection with workers' pay and conditions in garment factories in Leicester. In the immediate aftermath, its share price fell markedly and a number of online platforms and retailers were reported to have refused to sell its goods on their websites. The business and reputational risks are therefore obvious but there are also very real (and increasing) legal risks to be taken into consideration.
Legal risks
Modern Slavery Act 2015 (the "Act")
As currently enacted, the Act imposes an obligation on businesses to publish an annual statement disclosing the steps that they have taken to ensure that there is no slavery or human trafficking present within their organisation or supply chain. The obligation applies to organisations wherever they are incorporated or formed which:
carry on business or part of their business in the UK;
supply goods or services; and
are above a certain size (currently £36 million annual global turnover).
The annual statement must confirm either:
the steps taken by the organisation to ensure that slavery and human trafficking are not taking place in any of its supply chains or its own businesses; or
that no steps have been taken by the organisation to confirm this.
A link to the annual statement must be published in a prominent position on the business's website and signed by a director. There are currently no financial penalties for failing to issue a statement although the Secretary of State has the power to enforce compliance by seeking a mandatory injunction to compel an organisation to issue a modern slavery statement if they are obligated to do so. As it stands, therefore, and apart from the very obvious reputational risks to an organisation arising from any association with forced labour, the Act itself is currently toothless. That said, the Act has at least served to focus businesses' minds on the issue of modern slavery in the first place. And further as noted above, the Foreign Secretary has recently announced the Government's intention to strengthen the Act with deterrent penalties intended to force firms to engage in effective supply chain due diligence. This is one of a number of legislative changes to the Act that the Government has proposed (as summarised here).
A number of other jurisdictions have similar legislation including the Corporate Duty of Vigilance Law in France and the Transparency in Supply Chains Act 2010 in the State of California in the United States.
Human rights sanctions regimes
The UK has now left the EU following the end of the transition period on 31 December 2020. In anticipation of this, on 6 July 2020, the UK implemented a global sanctions regime by the enactment of the Global Human Rights Sanctions Regulations 2020 (the "2020 Regulations"). The 2020 Regulations are secondary legislation, enacted under the Sanctions and Anti-Money Laundering Act 2018. The 2020 Regulations target any activity which amounts to a serious violation of an individual's (a) right to life; (b) right not to be subjected to torture or cruel, inhuman or degrading treatment or punishment; or (c) right to be free from slavery, not to be held in servitude or required to perform forced or compulsory labour. On 7 December 2020, the EU announced a similar sanctions regime directed at human rights abuses. Both regimes envisage asset freezes, prohibitions on dealings and other restrictive measures. The consequences to businesses of breaching such sanctions regimes can only be grave.
US enforcement risk
As already noted, there have been a number of additions to BIS's Entity List on the basis of findings of forced labour. Entry on the Entity List itself may be of limited consequence for non-US persons, since its effect is to prohibit the export, re-export or in-country transfer of US origin goods to entities on the Entity List without licence. However, a finding by US regulators that a business uses forced labour potentially gives rise to significant enforcement risk. In the context of Xinjiang, the US government has published a multi-agency report (involving the US Departments of State, Treasury, Homeland Security and Commerce) entitled "Risks and Considerations for Businesses with Supply Chain Exposure to Entities Engaged in Forced Labor and other Human Rights Abuses in Xinjiang" (the "Supply Chain Forced Labour Publication") which states in its introduction:
"Businesses with potential exposure in their supply chain to the Xinjiang Uyhgur Autonomous Region (Xinjiang) or to facilities outside Xinjiang that use labor or goods from Xinjiang should be aware of the reputational, economic, and legal risks of involvement with entities that engage in human rights abuses, including but not limited to forced labor in the manufacture of goods intended for domestic and international distribution."
The Supply Chain Forced Labour Publication urges businesses to perform due diligence to identify issues in their supply chains and cautions financial institutions to "assess their potential exposure to the risk of handling the proceeds of forced labor on behalf of their clients, and, as appropriate, implement a mitigation process in line with the risk". US laws target forced labour in a number of ways but one important provision is the federal criminal offence contained in 18 USC § 1589 (b) which states:
"Whoever knowingly benefits, financially or by receiving anything of value, from participation in a venture which has engaged in the providing or obtaining of labor or services by any of the means described in subsection (a), knowing or in reckless disregard of the fact that the venture has engaged in the providing or obtaining of labor or services by any of such means, shall be punished as provided in subsection (d)".
The provision does not appear to be limited to US persons and its potential reach is broad. Whilst US Courts would likely require some US nexus, it has been suggested that the US connection could, in principle, be a minimal one such as the use of the US financial system or the involvement of a US person at any point in the chain.
Supply chain due diligence
There are a number of professional consultancies offering supply chain due diligence services. At a minimum, businesses should follow the UK Government's guidance contained in its October 2017 publication Transparency in Supply Chains etc A Practical Guide. We would expect this guidance to be significantly updated in light of the Foreign Secretary's announcement that the Government will penalise businesses that do not carry out effective supply chain due diligence. But, in any event, it is likely that many businesses, particularly those which are large or have international footprints, will want to go further. Heidi Whitfield, Principal at Charles River Associates, suggests that a "good" supply chain due diligence programme will incorporate at least the following components:
Transparency
Transparency can be difficult to achieve, especially in modern, globalised supply chains where hundreds, perhaps thousands of suppliers may contribute to a single product. Identifying the full set of suppliers from the raw material sources to the final assembled product is an essential first step, albeit one that can require significant investment. Heidi's team were recently engaged to identify the country of origin of raw materials for a client in the FMCG sector, where the client had concerns around the distributor obfuscating the true source of materials. Charles River Associates were able to confirm the actual source and identify alternative, compliant suppliers that the client could source from directly, resulting in more transparency, whilst adding to the resiliency and profitability of the supply chain.
 
Country and sector risk diligence

Identifying country and sector specific risks around forced labour is prudent and best practice in global supply chains. To illustrate the point, since 2017, factories in the Xinjiang Province in China were reportedly part of supply chains providing goods for 83 well known global brands. They will all no doubt have sophisticated compliance programmes in place but the issues that have arisen in the Xinjiang Province highlight the necessity to focus on the country (and area) specific risks. Heidi Whitfield cautions businesses to be aware of the specific forced labour risks that may arise by country and sector for example, rubber manufacturing in Malaysia, tobacco in Malawi, conflict minerals from the Democratic Republic of Congo, diamonds from Marange diamond fields in Zimbabwe, and apparel manufacturing in emerging countries. Her team were recently instructed by a PE firm on behalf of its portfolio company, a high street fashion apparel business, to conduct supply chain due diligence in relation to manufacturing operations in Turkey. The client was alert to the possible risk of modern slavery risks relating to the employment of Syrian refugees. Charles River Associates conducted a thorough in-country investigation which included unannounced site visits and an investigator posing as a potential employee to evaluate the employment conditions offered.

Monitoring
Modern supply chains are designed to be flexible and efficient, but they are rarely static. With regulation and enforcement pushing greater transparency, with Covid 19 forcing the review and adjustment of existing supply chains, with pressure for resilience and redundancy in supply chains, there is constant pressure on companies to not just have robust procedures for onboarding suppliers but also to monitor and review them. 
Legal protections
Having committed to continuing and effective supply chain due diligence, businesses would be well advised to strengthen their contractual protections in agreements with suppliers. They should review and, as necessary, update their contracts so that suppliers expressly agree, for example, to (a) adhere to all applicable laws on modern slavery/forced labour and relevant modern slavery policies or codes of conduct; (b) certify their adherence on at least an annual basis; and (c) cooperate and provide information on request regarding their own supply chains, employees, consultants and recruitment practices. 
*We wish to thank Timothy O'Toole and Matthew Reinhard of Miller & Chevalier Chartered for their assistance in drafting the section of this note on US enforcement risk.
© Stephenson Harwood LLP 2023. Information contained on this page is current as at the date of first publication and is for general information only. It is not intended to provide legal advice.